For many of our participants, our programs are their first introduction to organized sport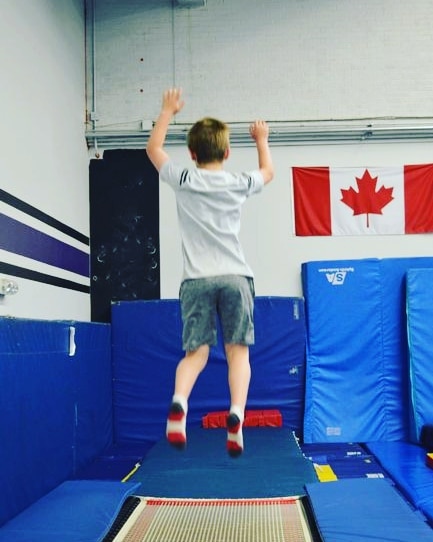 The Kingston Aeros Trampoline Club warmly invites participants with autism and other exceptionalities. It began in 1973 for the purpose of training recreational and competitive athletes in a safe, challenging, and FUN environment! The certified coaching staff is committed to developing every athlete, both recreational and competitive, to their full potential. Personal growth, self-esteem, confidence, and enjoyment of the sport is fostered in all athletes whatever their level or goals.
For these participants, many have not found inclusion or support in other youth recreational programs. The staff easily adjust their coaching and lesson plans to suit each individual's needs and learning style. The routine and flow of the classes can be very comforting, and the tactile stimulation of the trampolines provides immense therapeutic benefits. The coaches have also been people that one of these participants has either given a hug to for the first time outside their own family or, if they are non-verbal, have spoken to for the first time outside of the home.
This program has been made possible in part thanks to Charitable Gaming, Community Good funding