Weekly door drop packages
During COVID-19 in person programs were not available, instead weekly door drop packages were done directly to participants.
Drouillard Place is a multi-service provider dedicated to improving the quality of life of residents of the Drouillard and Grandview communities. We believe in the dignity and worth of each individual, and in treating them with respect as a basis to establish trusting relationships. We believe that every person has potential, and we work with individuals to help empower them to overcome their challenges to reach their full potential. Programs range from Food Bank to Teen Outreach Programs.
Families rely heavily on food assistance as well as literacy and homework support. With Charitable Gaming's generous funding, we were able to supply food packs, literacy worksheets, crafts and offer online help with homework support for over 300 children and teens. Parents were grateful for the much needed food support, but also the extra help for the children. It has been a very challenging time for kids to be out of school, not seeing their friends and having to adjust to a new learning environment when many were already struggling. Parents and children loved being able to have some type of "normalcy" with our weekly packages.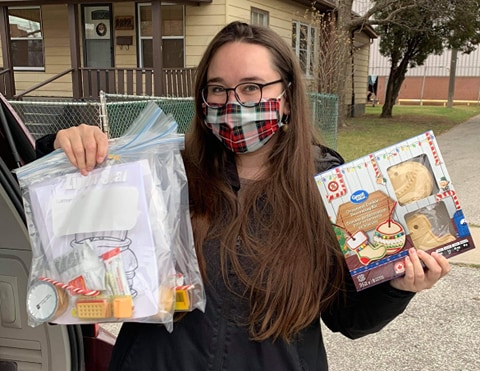 This program has been made possible in part thanks to Charitable Gaming, Community Good funding